canyon exploring with Michele Angileri
Torrente Fiuzzi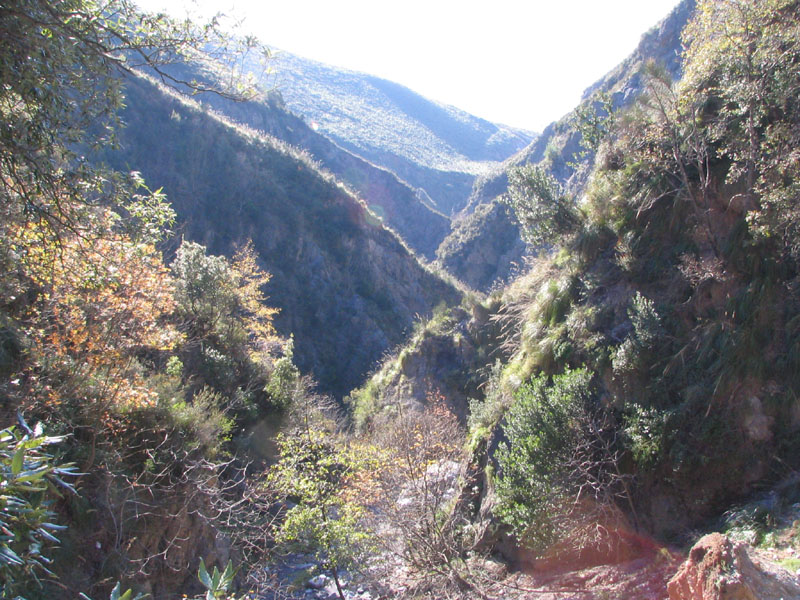 In the northern part of calabrian tirreno coast, between the small plains at the mouths of river Lao and river Noce, there are mountains rising high from the sea of Scalea and Praia a Mare. Here there are some nice canyons, like Torrente Fiuzzi, featuring unusual shapes in its last part. You can see a part of it from the bridge of SS 18 highway.
| | |
| --- | --- |
| Name | Torrente Fiuzzi |
| Area | Alto tirreno calabrese |
| Nearest village | Praia a Mare (Cosenza) |
| Elevation loss | 430 m |
| Length | 3 km |
| Highest cascade | 27 m |
| Rock | Limestone |
| Rating | 3 |
| Shuttle | Strongly recommended. |
| Explored by | Michele Angileri; december 30th 2006 |
&nbsp
Click here to buy passcodes
What you find in the detailed description
I remember ...
I remember a great adventure day, a complete immersion in a far world, though only a few kilometers from the town.
I'm alone, and this helps me to feel the Nature all around. In my soul I'm a bit anxious, as always happens when approaching an environment which surely has some surprise for me, some hidden unpredictable danger. But this looks as the perfect day, the sun shines in clear blue sky which paints blue the rocks of river bed. Even the sea around Dino Island is absolutely still.
So I remember ... serenity, adventure and joy to live and be there.
Copyright © 2002- Michele Angileri. All rights reserved.