canyon exploring with Michele Angileri
Vallone di Circhio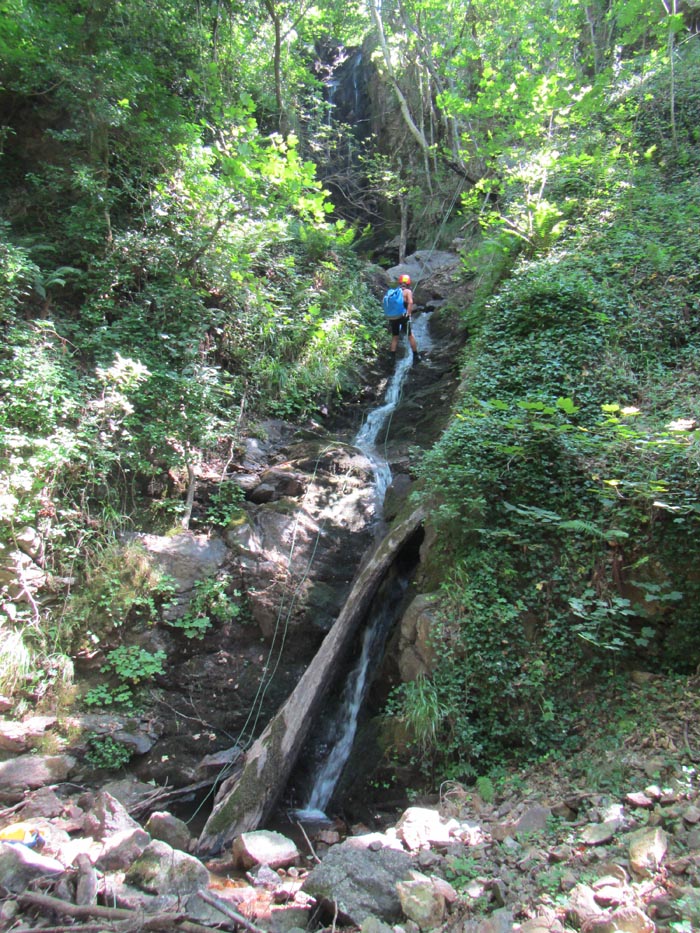 The Valley of Circhio drops steeply towards the Torrente Finoieri with numerous waterfalls, among which the only one known seems to be the Paradise Fall.
The name is not inappropriate: in spring it is really a paradise of foaming water which falls down in 4 distinct jumps from a height of approximately 100 m. In summer, unfortunately, the flow rate reduces to a trickle of water and the waterfall loses some of its charm.
In addition to Paradise Fall the valley of Circhio holds more cascades, not less beautiful than the former IMO.
| | |
| --- | --- |
| Name | Vallone di Circhio |
| Area | Calabria |
| Nearest village | Zagarise |
| Elevation loss | 330 m |
| Length | 1200 m |
| Highest cascade | 40 m |
| Rock | Gneiss |
| Rating | 6 |
| Shuttle | No |
| Explored by | Lorenzo Albanese, Michele Angileri; august 25 2013 |
&nbsp
Click here to buy passcodes
What you find in the detailed description
I remember ...
According to those who have discovered it and have started the tourist development (so far embryonic) of tha cascades of Finoieri and its tributaries, the Paradise Fall is the highest in Sila. But apart from the fact that I would assign the record to Giglietto Cascade, the current state of canyon exploration in Sila does not allow for such categorical statements: too many streams and cliffs are yet to be explored.
There is also to be considered that the discoverers of Paradise Fall have estimated the height of the jumps looking at the complex that compose it. However, these waterfalls are separated by large terraces with trees, and therefore Paradise Fall is not actually a single waterfall but a sequence.
Copyright © 2002- Michele Angileri. All rights reserved.